Copyright 2022 by Richard O. Aichele and Inforworks.com.- - email: rottoa@gmail.com
Inforworks.com offers a variety of past and present subject matter.
Understanding the past helps planning for the future.
Historical - Environmental - Infrastructure - Space - Metaphysics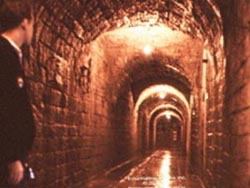 "And for what?"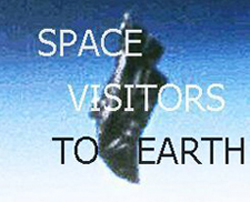 ET BEINGS and UFOs are HERE and REAL. U.S. astronaut said: "In the limitless vastness of the universe, we humans are not alone." Technology details about the almost forgotten 1936 UFO Crash in Germany.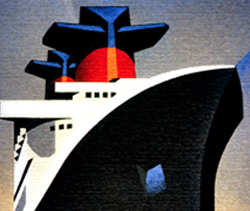 United States, the French Normandie, the German Europa and the Italian Rex were fine examples. Incidents were rare but the Stockholm, Andrea Doria and Titanic suddenly and made history.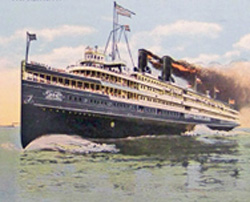 Put-In-Bay helped create a cruise industry on the Great Lakes. River and lake steamboats included the Delta Queen, Edmund Fitzgerald and Hendrick Hudson. are still famous.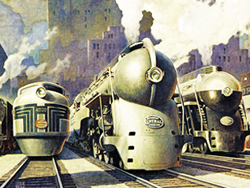 20th Century Limited, Super Chief, Broadway Limited, and City of New Orleans. Thousands slept in comfortable Pullman sleepers every night between towns and cities. Reliable fast rail passenger travel united the country.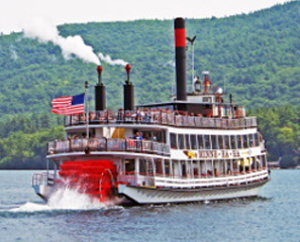 Delta Queen, Mary Powell, Natchez, were unforgetable. The steamboat Minne-Ha-Ha sails Lake George in New York State.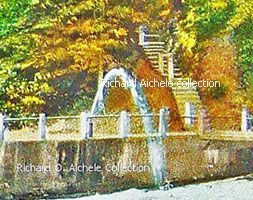 Saratoga Mineral Spring Waters Geological History -- Balneology

Underground mineral spring waters used at spas worldwide also made Saratoga and Balston Spa famous health resorts. Geological realities including the glacial Lake Albany thousands of years old created an interesting part of New York State's history.
___________________________________________
The Great War - 1914 to 1918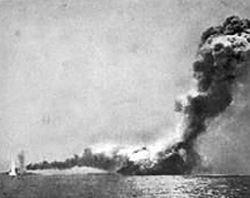 A Technical Viewpoint. Four major British war ships exploded and sank killing thousands of their sailors during the Jutland battle. The causes were later determined based on survivors' memories, observations by crews on nearby ships and reviews of documents. The ship gun turrets designs and the unsafe explosive shell propellant handling procedures combined creating the disasters. It was avoidable.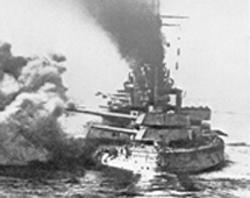 "There Is Something Wrong With Our Bloody Ships Today.".

s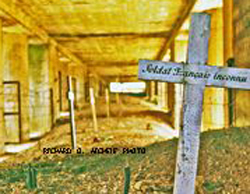 Millions of men during the Great War were sent to the Western Front battlefields. Hundreds of thousands of those soldiers completely disappeared. One incident: A French trench walls collapsed instantaneously leaving only the soldiers' rifle barrels protruding and it became the Trench of the Bayonets memorial." This Remembering the Missing website commemorates all missing and the continuing accounting for all still missing in action.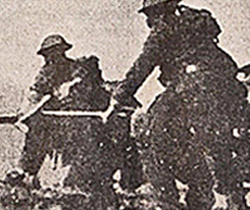 Trenches meant sacrifices. Trenches at Gallipoli, Turkey and hundreds of miles of trenches across Belgium and France were World War 1's battlefields. The histories of the soldiers from all the countries who fought there have been kept alive by preserved diaries, wartime documents, memories, stories, maps and photos.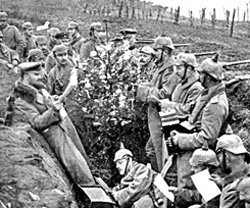 World War One was 146 days old when a number of German, French and British ordinary soldiers in the trenches on the Western Front recognized the futility of man against machine guns and high explosive shells. On Christmas Eve, the traditional time of peace and good will to others, the guns in some areas fell silent. Instead were the sounds of Christmas songs in French, German and English. Soldiers from both sides peacefully met in No-Mans Land and celebrated with soldiers of the enemy army.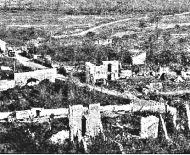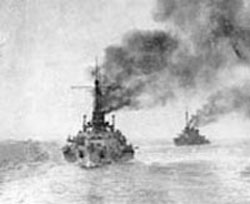 Turkey's successful defense against the British and French navies in the Dardanelles and German - British naval battles at Coronel, the Falkland Islands and Dogger Bank were important strategic naval events. The two day battle of Jutland with 261 warships ended in stalemate. The bravery of the sailors was never in doubt but thousands of sailors' lives were lost in part by poor planning at high levels. Sunken warships located 105 years later are still answering many historical questions.

___________________________________________
Metaphysics
timeless questions of life.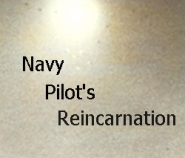 Metaphysics - Navy Pilot's Reincarnated

On March 5, 1945, a US Navy pilot died in 1945 when his fighter aircraft was shot down off Iwo Jima. 51 years later, a two year old boy, mystified everyone by his knowledge of that Navy pilot's life and last battle. Mystery was solved 7 years later.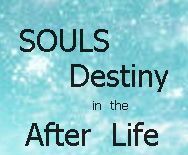 Souls Destiny in the After life

Life after death is a reality accepted by most people in the world. Soul's survive human death for the purpose of evolution by working with Guides to plan the future. Included - Details of a psychic's meeting with a spirit 40 years on the "other side" discussing space travel and beings from other galaxies.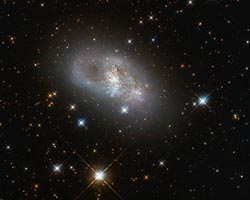 Kepler has helped uncover "Possibly as many as 10,000 Intelligent Civilizations in the Milky Way." Over several centuries archaeologists worldwide have believed Earth humans interacted with visitors from other planets who successfully traveled scross hundreds of light years of time..

___________________________________________
Infrastructure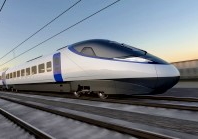 European and Asian investments and technologies created fast enviromently clean HSR passenger trains carrying millions of people. A new UK HSR project just started. They are creating a better future.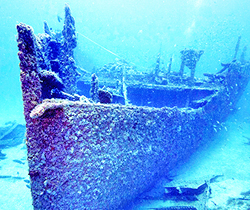 Sunken Ships A Pollution Threat

Thousands of ships sank in U.S. coastal waters in the past 120 years. NOAA's Under Sea Threats Programs known as RUST and RULET administered by the U.S. Coast Guard identified them and watches for delayed pollution. One example: The recent recovery in 2019 of 450,000 gallons of oil from the wreck of a sunken ship torpedoed 1942 off Long Island, New York averted a major ocean oil spill.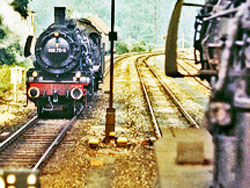 Europe's steam locomotive power was phasing out in the 1960s. These photos document some of the remaining steam power in 1972 based in the City of Tübingen, Germany. Operating steam locomotives are history except those preserved for museums and for special trains. Enjoy the Video of two operating steam locomotives with a special train climbing the famous 2.5 percent Schiefe Ebene grade.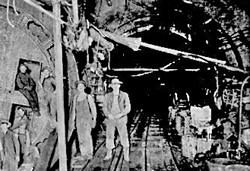 110 Years Ago the first railroad tunnels under the Hudson River were completed in 1908 and are still in service. Known to riders as the Hudson Tubes for the first fifty years and one of the first mass transit projects connecting New Jersey and New York City they remain a story of innovations, dedication, failures and finally the total success.

___________________________________________