Now Peaceful - But Not 50 Years Earlier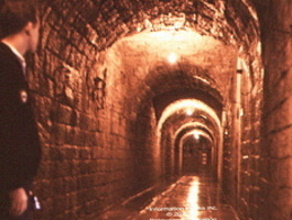 This veteran returned to visit World War 1 Western Front battlefields in peacetime where 50 years earlier he served for three years and was wounded.
He thought about the French, German, British, Australian, Canadian, American and others who fought there. Abandoned forts, remains of trenches, many soldiers' cemeteries and monuments to the missing in action still remain.
He walked the now quiet battlefields where millions died and often quietly asked, "And for what?"
Scroll down to World War 1 The Great War. for more details.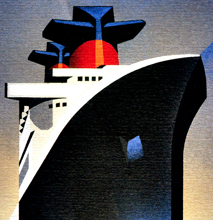 The 20th Century's ocean liners were built to sail the world's oceans in all weather and sea conditions. Incidents were rare but for the Stockholm, the Andrea Doria and the Titanic, days and hours of routine duty on the ship bridges ended suddenly and made history.
The ocean liners featured state-of-the-art technologies and evolving styles for all passengers shown in the detailed internal drawing of the Queen Mary.. The American liner United States, the French Normandie and Ile de France, the German Europa and Amerika, the British Queen Mary and Titanic, and the Italian Andrea Doria were fine examples of travel in 1st, 2nd or 3rd Class.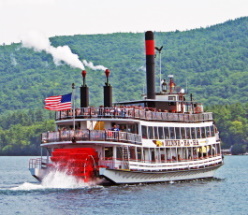 "S-t-e-a-m-boat A-Comin !"
The American steamboat invented in 1807 changed the lives of Americans. Towns and cities along the rivers grew because of steamboat service. The sights and sounds of steamboat machinery and steamboats themselves such as the Delta Queen, Alexander Hamilton, Mary Powell, Natchez, and Eureka were unforgetable
Some steamboats continue to sail and be enjoyed on lakes and rivers such as the Minne-Ha-Ha in New York State.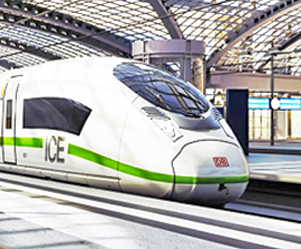 High Speed Rail passenger trains now carry millions of people comfortably, conveniently and environmently clean and Green. In this issue:
Revival of Europe's Night Sleeper Trains.
China Expands HSR & MAGLEV Programs
Germany's New Integrated Rail Plans.
Deutsche Bahn Orders new ICE4 Trains.
China's MAGLEV Targets 620 km/h Speed.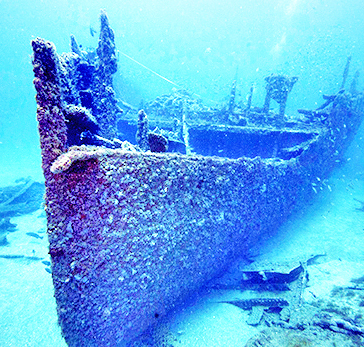 Thousands of ships sank in U.S. coastal waters in the past 80 years. NOAA's Under Sea Threats Programs known as RUST and RULET administered by the U.S. Coast Guard identified them and watch for delayed pollution. One example: The recent recovery in 2019 of 450,000 gallons of oil from the wreck of a sunken ship torpedoed 1942 off Long Island, New York averted a major ocean oil spill.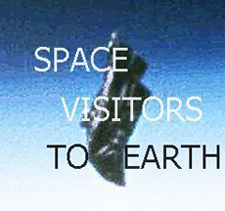 Is it possible? The current and historical evidence of Interstellar Space activity involving the Earth is increasingly impressive.
Hypersonic speed extraterrestrial crafts interacting with human military and civilian aircraft is a reality . UFOs may create and use artificial fields gravity. The Belgian UFO Storm did happen. The Kepler telescope has found a "bewildering variety" of possible space life throughout the Milky Way." Some scientists and historians believe: "We have been helped by the people of other worlds."