"For the last half hour our men watched and held themselves ready... Then for one wild confused moment they knew that they were running towards that unknown land which they could see in the dust ahead. For a moment, they saw the parapet with the wire in front of it... Then, too often, for too many of them, the ground they were crossing flew up in shards and sods and gleams of fire from the enemy shells, and those runners never reached the wire, but saw, perhaps a flash and the earth rushing nearer and then saw nothing more at all, forever and forever and forever."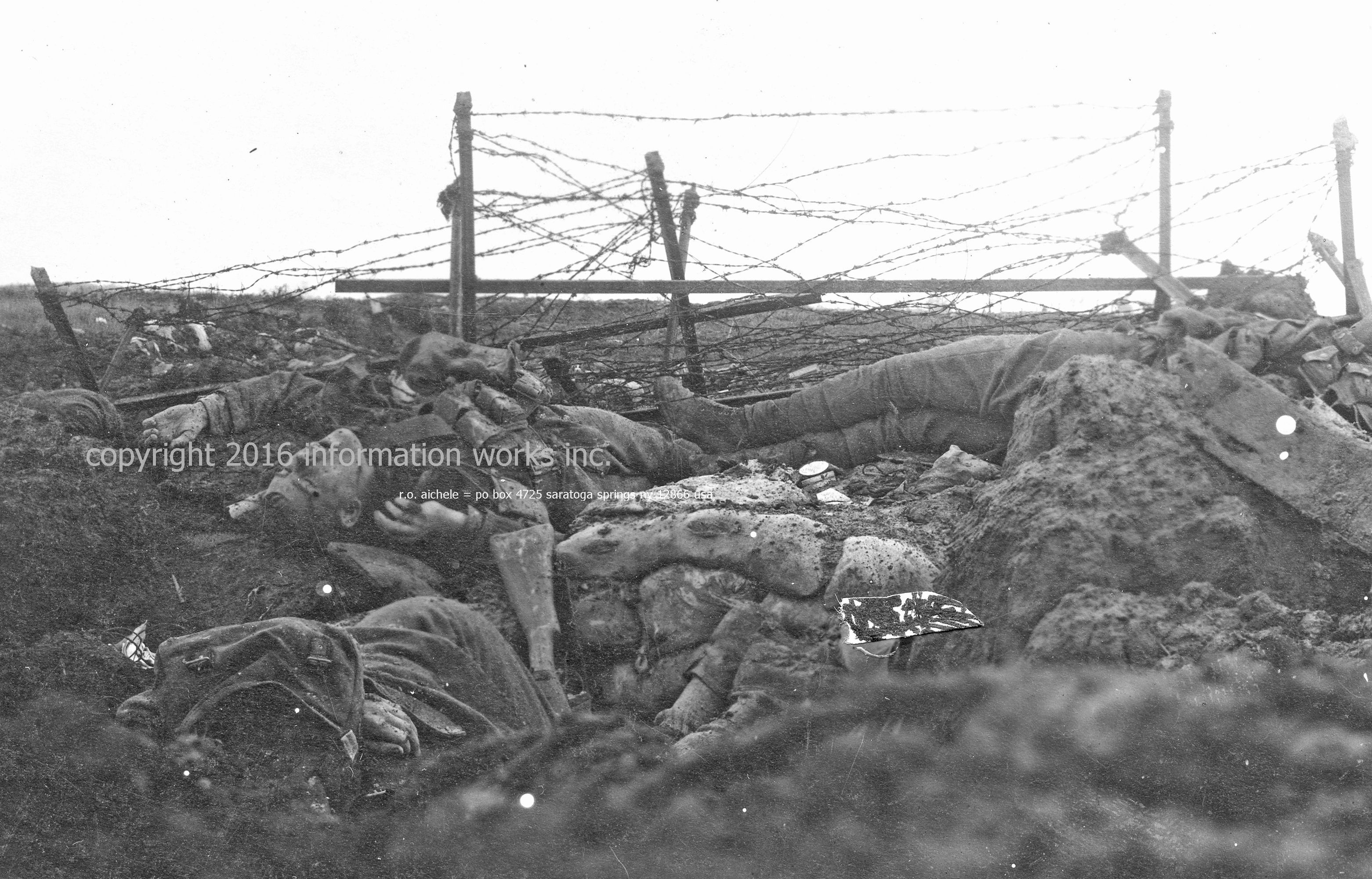 That small event at the Somme in July 1916 described by John Masefield, an English writer, had been preceded by days of English heavy artillery bombardment of the German trenches on the other side of No Man's Land as the English infantry waited for order to attack. The soldiers on both sides were fighting on and for a wartorn usually barren landscape as they lived in trenches and underground bunkers only hundreds of yards apart from each other. Between the trench lines was No Man's Land where many attackers died while trying to reach the other side.
It was a scene repeated millions of times during the years 1914 to 1918. They were German, French, English, Austrian, Belgian, Canadian, Australian, New Zealand, Italian and later American soldiers on both sides who fell as bullets and explosions ravaged the ground and everything on it. Recovery of wounded soldiers who initially survived in No Man's Land was rarely possible. Recovery of bodies was unlikely. Masefield described a typical scene in the Somme: "The bodies of two English soldiers were buried and then unburied by the rain as they lay in No Man's Land outside the English wire in what was one of the lonliest places in the field...They are among many English graves marked hurriedly by the man's rifle thrust into the ground."
The heavy fighting endured by German and French soldiers around Verdun was typical of events that created large numbers of the missing in action on both sides. Casualties from heavy shelling for days on end led to appalling casualties. "One French officer describes how he was buried three times that day in his trench, and dug out each time by his men. Others were less fortunate. Of one battalion, only three men were said to have survived; many of the remainder were simply buried alive by the shells," wrote Alistair Horne in The Paths of Glory describing the realities on Cote 304 at Verdun. During the four years of war, hundreds of thousands of soldiers were never recovered simply because their shattered remains had become a part of the battlefields' constantly churned up earth.